Design Thursday #2 · How does it work?
Co-working space = office + community

Mindaugas · Janis Milzarajs · Joshua O. Fayomi

Renginys nemokamas · Free entrance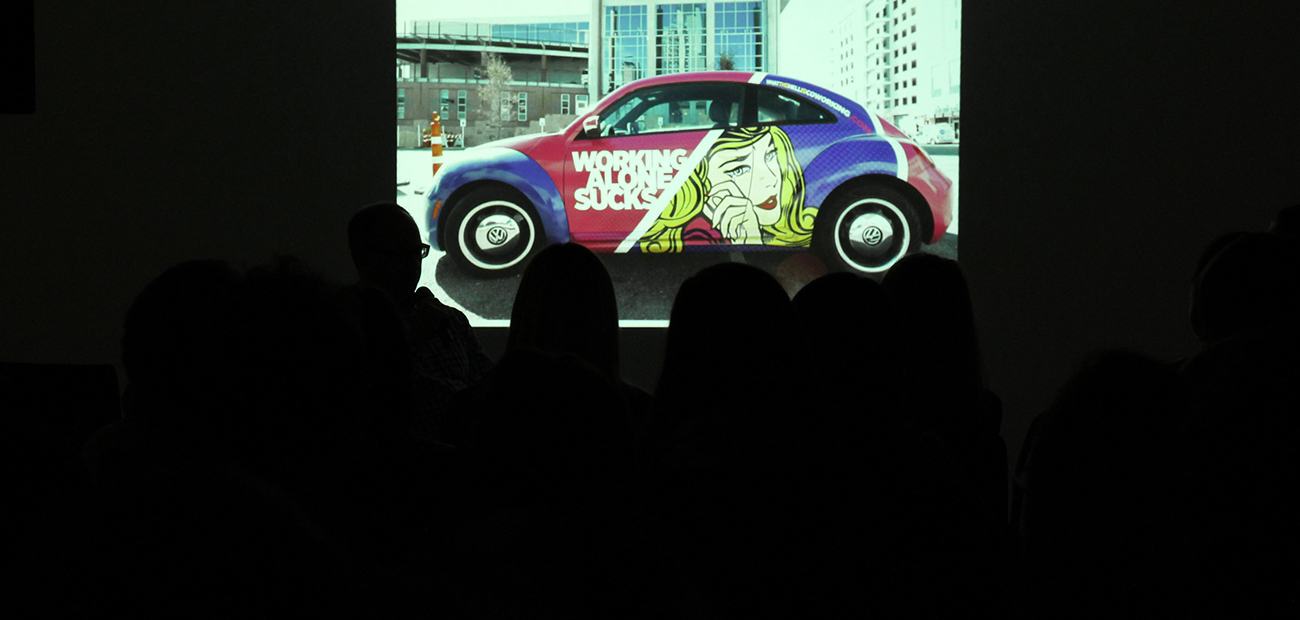 DesignLibrary Kaunas Dizaino ketvirtadienio #2 tema ,,Bendradarbystės erdvės = ofisas + bendruomenė. Kaip tai veikia?" Bendradarbystės erdvės (co-working space) idėja paprasta: nepriklausomi profesionalai bei asmenys, kurie yra lankstūs vietos atžvilgiu, kartu dirba geriau, nei atskirai. Bendradarbystės erdvės kuria bendruomenes bei vadovaujasi tokiomis vertybėmis kaip bendradarbiavimas, atvirumas ir prieinamumas. Taip pat bendradarbystės erdvės sprendžia laisvai samdomų darbuotjų izoliacijos jausmą ir padeda išvengti dėmesio trukdžių, kurie gali kilti dirbant namuose. Taip šios erdvės, sukuria ne tik gerenę vietą darbui, bet ir užtikrina sklandesnį darbo procesą.
Kalbėsime apie:

• bendros darbo erdvės: veikimo principai ir vertė šiuolaikiniame verslo ir socialiniame kontekstuose
• technologijų ir IT srityse veikianti bendro darbo erdvė "Hub Vilnius"
• kūrybinių industrijų bendro darbo erdvė Rygoje "Darba Vieta"
• ateities bendro darbo erdvės
DesigLibrary Kaunas invites you to Design Thursday #2. Theme "Co-workig spaces = office + community. How does it work?" The co-working idea is simple: independent professionals and those with flexible workplace work better together than they do alone. Co-working spaces are about community-building and sustainability. They also share the values of collaboration, openness, accessibility. Co-working offers a solution to the problem of isolation that many freelancers experience while working at home, while at the same time letting them escape the distractions of home. Thus, co-workers are about creating better places to work and as a result, a better way to work.
Registration to the event: http://tinyurl.com/po5plf6
We'll talk apout:
• the principles of co-working and co-working spaces' value in contemporary business and social cotext
• co-working in the fields of technology and IT – "Hub Vilnius"
• creative industries co-working space in Riga – "Darba Vieta"
• the future of co-working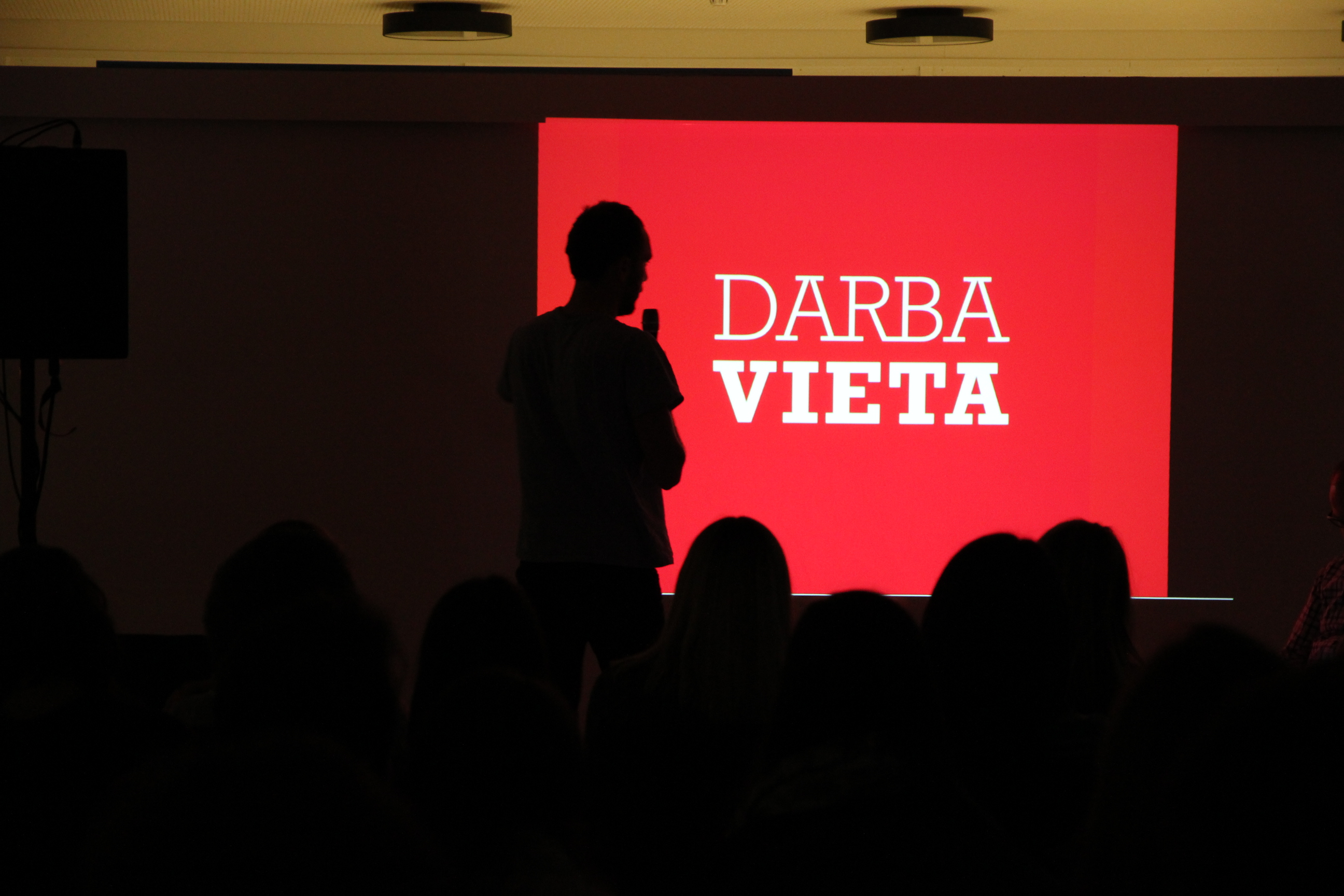 Mindaugas Danys - socialinio verslo profesionalas, startuolių mentorius, "Hub Vilnius" įkūrėjas. M.Danio aistra - skleisti "dalinimosi" ekonomiką, urbanistinę žemdirbystę (yra įkūręs urbanistinį daržą Vilniuje) ir taktinį urbanizmą, M. Danys taip pat padeda žmonėms tobulėti suteikdamas mentorystę ir kontaktus. Jis turi administravimo partirties privačiame, viešąjame ir nepelno siekiančiuose sektoriuose, rašo straipsnius, veda dirbutves, dalyvauja Europos nacionalinėse ir tam tikrų sektorių darbo grupėse, kuruoja nacionalinius ir tarptautinius verslo sektoriaus konkursus, vykdo Europos Sąjungos projektų pristatymus ir valdymą, konsultuoja viešąjį sektorių, vysto kultūrinį turizmą ir t.t. Jis visada yra atviras naujoms partnerystėms ir verslo pasiūlymams.

Janis Milzarajs - Milk reklamos agentūros meno vadovas ir kūrybinės komunikacijos profesionalas, ,,Darba Vieta" - bendradarbystės erdvės Rygoje -įkūrėjas. J. Milzarajs yra grafikos dizaineris, meno vadovas, kuris yra dirbęs su keliais geriausiais kūrybiniais kolektyvais Berlyne ir Paryžiuje. Jis kuria komunikacinius konceptus, kurie užtikrina norimą rezultatą, įkvėpimo semiasi iš akademinių žinių, kurias įgyjo į sprendimus orientuoto produktų dizaino srityje.
Mindaugas Danys – social entrepreneur, startup mentor and the founder of Hub Vilnius. M.Danys passions are to promote sharing economy, urban farming (He runs an urban garden in Vilnius) and tactical urbanism. Also he helps people to grow through networking and mentoring. Things he've done include working in managerial positions at private, public and non profit entities, writing and speaking in public, running workshops, sitting on EU, national and sectoral working groups, supervising public agencies, mentoring in national and international entrepreneurship competitions, EU project preparation and management, public sector consulting, cultural tourism development. He is always open to new partnerships and business proposals.
Janis Milzarajs – Art Director at advertisement agency Milk, the professional of creative communication and the co-founder of ,,Darba Vieta", co-working space in Riga. J. Milzarajs is a graphic designer, art-director, creative advertiser and had worked in some of the best creative collectives in Berlin, Paris. He creates communication concepts that warrant the desired change inspired by his academic education in the solution centric and the field of product design.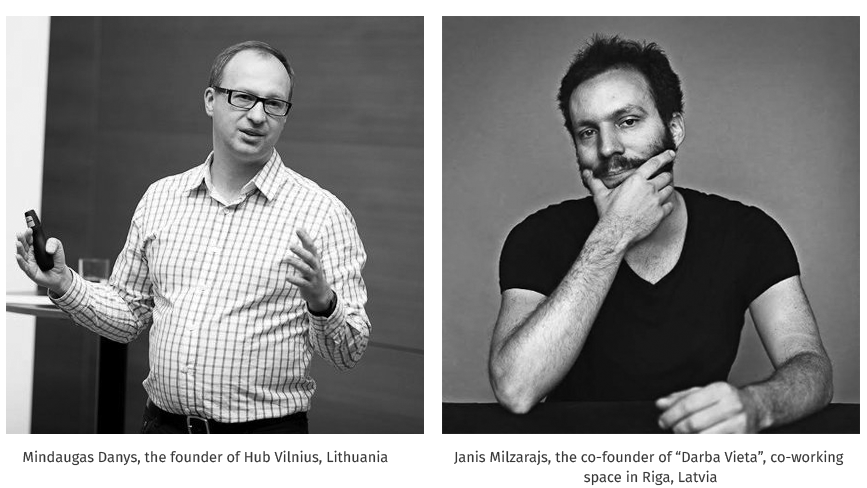 Joshua O. Fayomi - KTU Verslo ir administravimo doktorantas, tyrinėjantis inovatyvių ir pažangių įmonių valdymo strategijas, modelius ir metodus, kurie taikomi tiek organizacijoms, tiek visai industrijai su tikslui išlaikyti augimą ir pelningumą. J.O Fayomi dalyvavo įkuriant kelias įmones ir produktus Europoje ir Afrikoje įvairiose spferose kaip IT (JSM Computer Technologies), turizmas (TooranAir Reiseburo), argikultūra (Plethora Farms) ir kt. Kaip Kauno technologijos universiteto studentas, J.O. Fayomi yra aktyviai dalyvauja į KTU Dizaino centro veikloje.
Lorenzo Piazzi - Design Library Milano vadovas, vienas iš DesignLibrary Kaunas įkūrėjų ir rendinio moderatorius. L.Piazzi taip pat vykdo veiklą startuolių vystymo, kūrybinių strategijų kūrimo ir skaitmeninės komunikacijos srityse.
Joshua O. Fayomi - KTU PhD student with a strong focus on innovative and sustainable enterprise management strategies. J. Fayomi focused within the Researcher and Business consultant sphere is the development of strategies, models and methods which applies to industry and organisations. with an aim to helping ensuring sustainable growth and profitability. He have been involved in creating numerous companies and brands across the continents of europe and Africa which cuts across several industries such as IT based (JSM Computer Technologies), Tourism (TooranAir Reiseburo) and agriculture (Plethora Farms). Also he is actively involved in managing projects for the Kaunas University of Technology Design Centre.
Lorenzo Piazzi - Vice President and Legal Representer of DesignLibrary Cultural Association, the first international network of libraries entirely dedicated to Design also is the co-founder of DesignLibrary Kaunas. Lorenzo Piazzi focuses on tutoring and mentoring activities for startup's, creative strategies and digital communication tools for design brands. The area of research is dedicated to new business developments, design innovation and all the activities related to this field.