Design Thursday #16 · The concept of packaging design, trends and innovation
Food Packaging: design, ideas, innovation

Motiejus Gaigalas and Vytenis Lukošius · Moon Troops - Creative Agency - Irutė Tumaitė · the orgaziner of Open Kitchen Kaunas - Visvaldas Varžinskas · Associate professor and the head of KTU Pakavimo inovacijų ir tyrimų centras

cycle: Designing the Future of Food · free entrance for members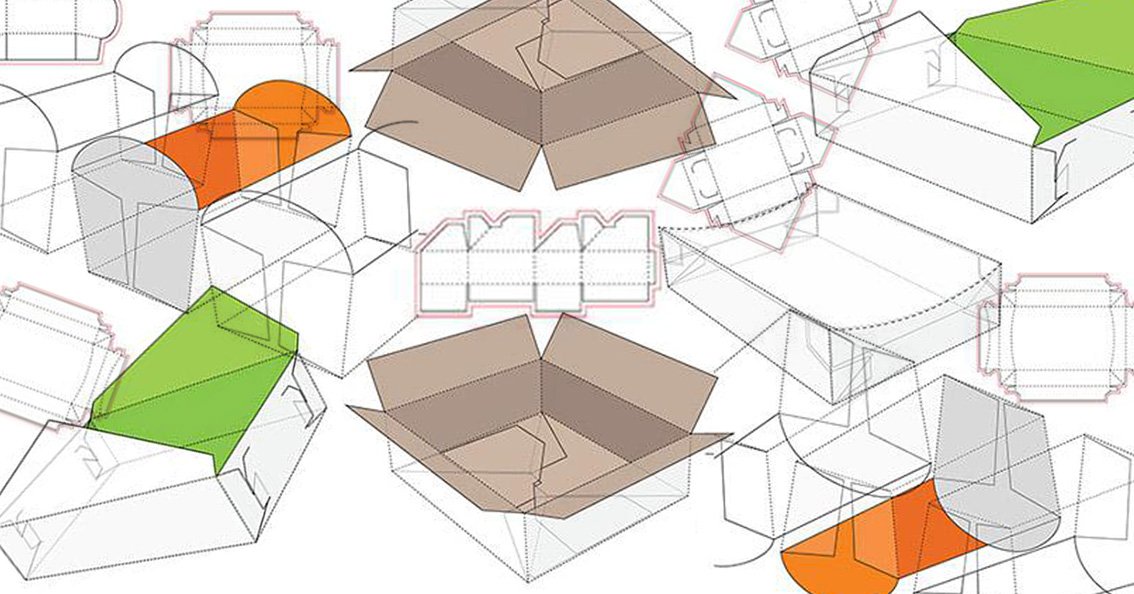 Our first guest is Motiejus Gailalas from Moon Troops - Creative Agency. He is the founder of the blog "PackegeInspiration.com". He has won "Adesign awards", "K-Design Awards", "Pentawards" international awards.
-----------------------
Pirmasis renginio svečias - Moon Troops - Creative Agency įkūrėjas Motiejus Gaigalas. 2013-aisiais įkūrė pakuočių dizaino blogą "PackageInspiration.com". Per savo dizainerio karjerą laimėjo tarptautinius apdovanojimus "Adesign awards", "K-Design Awards", "Pentawards" pakuočių dizaino sirtyje.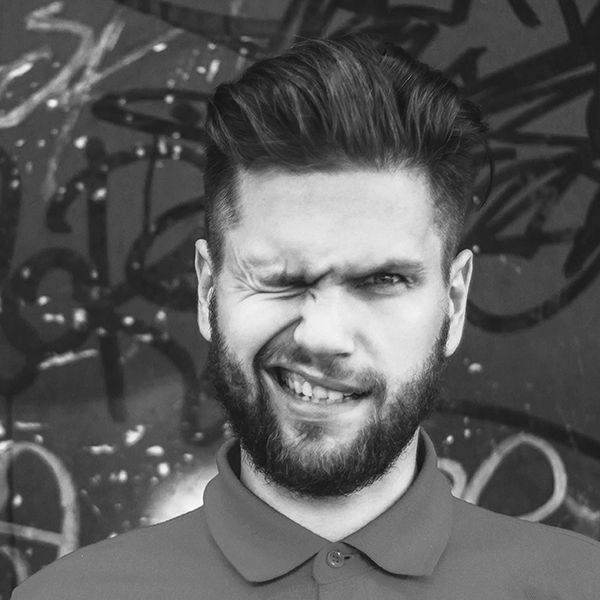 Our second guest is Vytenis Lukošius from Moon Troops - Creative Agency. He started his career freelancing as graphic designer. Vytenis also worked as web and brand designer. Later he joined the team of Moon Troops - Creative Agency. He is designing packaging and brands, and from 2017 he is a member of the Lithuanian Graphic Design Association. According to Vytenis, the most important points in design are efficiency and aesthetics.
-----------------------
Mūsų antrasis svečias iš Moon Troops - Creative Agency - Vytenis Lukošius. Jis pradėjo savo karjerą kaip laisvai samdomas grafikos dizaineris. Taip pat dirbo interneto svetainių dizaineriu bei prekės ženklų kurėju, vėliau prisijungė prie "Moon Troops – Creative Agency" komandos. Jis kuria pakuočių dizainą ir prekės ženklus, o nuo 2017 m.yra Lietuvos Grafinio Dizaino Asociacijos narys. Tiki, kad dizaine svarbiausia efektyvumas ir estetika.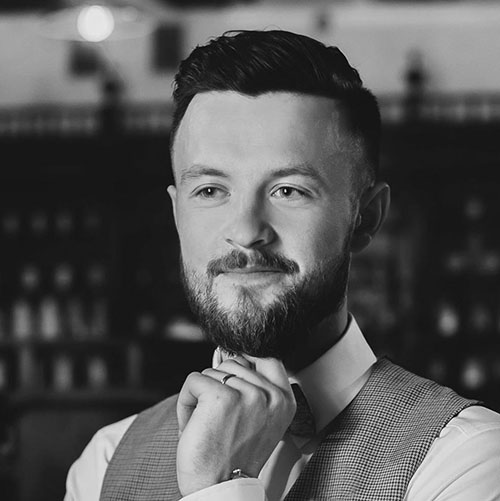 Our third guest is culturist and project manager Irutė Tumaitė. For two years in a row Irutė was one of the organizers of the "Design Week" in Kaunas. Also, she is the organizer of one of the biggest food festivals in Baltic countries Open Kitchen Kaunas. She feels that she has a duty to spread the message about the Food Truck culture in Lithuania and expand it.
------------------
Trečioji renginio viešnia - kultūrininkė ir projektų kuratorė Irutė Tumaitė. Irutė dvejus metus buvo viena iš festivalio "Dizaino savaitė" Kaune organizatorių. Taip pat ji yra vieno didžiausių gatvės maisto festivalių Baltijos šalyse Open Kitchen Kaunas organizatorė. Nuo tada ji jaučia pareigą skleisti žinią apie Food Truckų kultūrą Lietuvoje ir ją plėsti.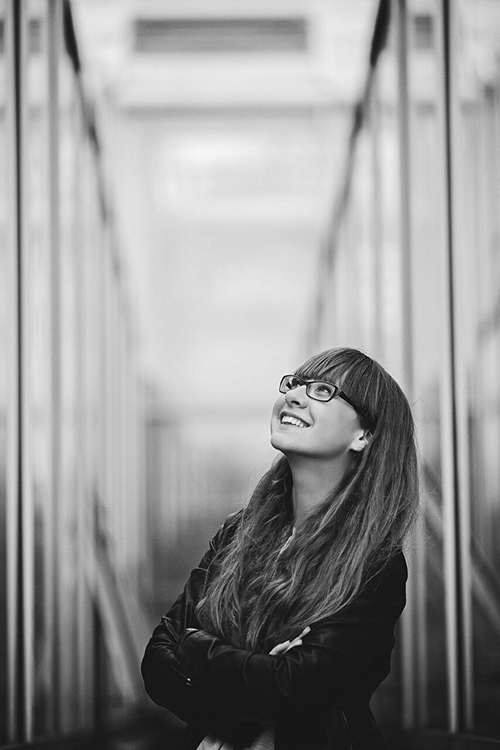 Doc. dr. Visvaldas Varžinskas, a moderator of the "Design Thursday". Visvaldas is the Associate Professor in KTU Institute of Environmental Engineering, the head of KTU Pakavimo inovacijų ir tyrimų centras and partner of national contest called "Pakuočių sektoriaus lyderiai". His main research area is the application of cleaner production methods in product systems, and ecological design of packaging and products. He practically implements ecologically cleaner products and packaging development systems, and assesses their environmental impact for Lithuanian manufacturing companies.
-------------------
Doc.dr. Visvaldas Varžinskas yra diskusijos moderatorius. Visavaldas yra KTU Aplinkos inžinerijos instituto docentas, KTU Pakavimo inovacijų ir tyrimų centro vadovas. Visvaldas yra nacionalinio konkurso "Pakuočių sektoriaus lyderiai" partneris. Jo pagrindinė tyrimų kryptis yra švaresnės gamybos metodų taikymas gaminių sistemose, pakuočių ir gaminių ekologinis projektavimas. Lietuvos pramonės įmonėse jis praktiškai diegia ekologiškai švaresnių gaminių ir pakuočių kūrimo sistemas bei vertina jų poveikį aplinkai.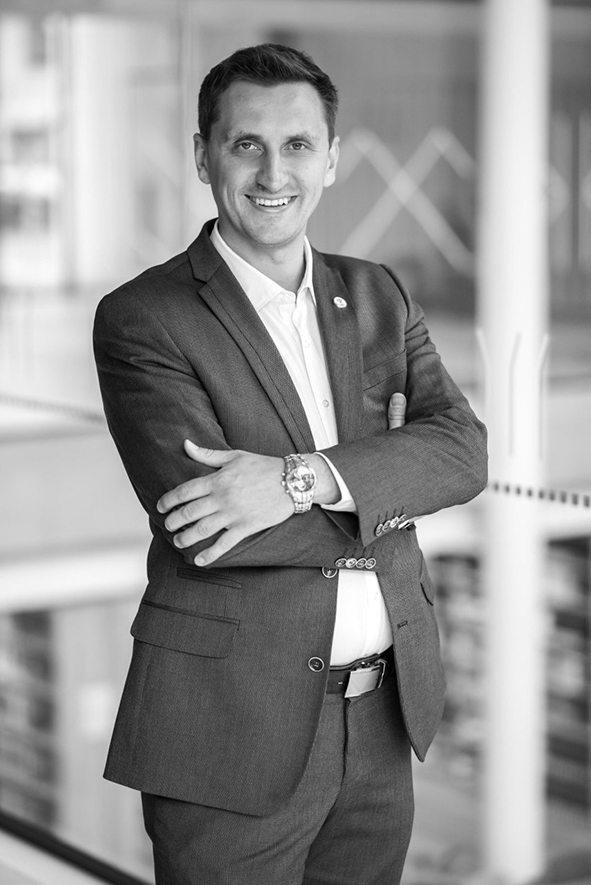 - What is the story behind starting Moon Troops? - We asked M. Gaigalo.
- "Moon Troops" began with a desire to create. At first there was no strategy or business plan identifying it as a packaging design and brand development agency. The primary vision was to use our unique and at the same time rational attitude for creating everything from an idea to an advertising campaign.
During one of our first years we received a proposal to join in creating a drink. Having created the first design of the beverage packaging, we received more requests from the same customer. After seeing the market, we realized that this is a huge untapped niche with a lot of potential.
Then the most influential portals of world design and trends began to publish our work. It inspired us to focus even more on packaging design. After two years we decided to stop working in other creative areas and become a creative agency for brands and packaging design.
- What is exceptional about designing food packaging?
- In essence, the design of packaging itself is one of the most complex areas, which covers much more than just aesthetics or beauty, as is generally believed. Packaging design consists of al lot of solutions ranging from packaging speed, costs, or machines used in production or packaging, to the convenience of the end user.
Food is one of the most important elements of our lives, which we always look at very responsibly, and we have certain expectations for each category of products.
- What specific knowledge does the designer require to work with food products?
- The food items or products most often visible on the packaging do not look the same way as they are inside, as it is difficult to capture most of the products in an extremely attractive way. From the technical side, retouching or photo-editing skills often help to make food more attractive and delicious.
- How does the packaging differ, depending on whether it is intended for the Lithuanian or foreign market?
- People's attitudes and needs are fairly uniform, so the essence remains the same, but some differences exist. People from different countries can see the same ingredients differently: some require more pronounced packaging, others are more pastel, but these are details that are specific to each country or region.
If we compare Scandinavian and Asian packaging, we will see obvious differences, but the essential principles of design will be similar.
- What do you think about the future of food packaging?
- In the long run, it is difficult to predict the future, because we always have some tendencies that move in different directions. One tea maker can pack every tea bag in an extra bag, place it in a metal box to achieve an impression of luxury and quality while another manufacturer can choose an eco-friendly solution and sell loose tea by weight in reusable box with their brand.
In the future, I see two directions - sustainability and comfort. Packaging is becoming a major problem, with fast consumption and smaller packaging that quickly turns into garbage. The global packaging market is projected to reach $ 1 trillion in 2020, so you can calculate how much the packaging will cost before eventually turning into rubbish.
Convenience is becoming more and more important - in a society that is always in a rush we count every minute and want the greatest level of comfort. Today, most foods are packed in "uncomfortable" packaging, such as bags of sugar which once cut open continue to tear while we waste out time trying to seal it.
-----------------------
– Kokia yra "Moon Troops" atsiradimo istorija?, – paklausėme M. Gaigalo.
– "Moon Troops" prasidėjo nuo noro kurti. Iš pradžių nebuvo jokios strategijos ar verslo plano, kad tai bus pakuočių dizaino ir prekės ženklų kūrimo agentūra. Pirminė vizija buvo tokia, kad savo išskirtinį ir tuo pačiu racionalų požiūrį panaudosime visapusiškai kūrybai – nuo idėjos iki reklaminės kampanijos.
Vienais pirmųjų veiklos metų gavome pasiūlymą prisijungti prie vieno gėrimo kūrimo. Sukūrus pirmąjį gėrimo pakuotės dizainą, gavome daugiau užklausų iš to paties kliento. Peržvelgę rinką supratome, kad tai yra didžiulė neišnaudota niša, kurioje netrūksta potencialo.
Tuomet mūsų darbus pradėjo publikuoti įtakingiausi pasaulio dizaino bei tendencijų portalai. Tai mus įkvėpė dar labiau susitelkti į pakuočių dizaino sritį. Po dviejų metų nusprendėme nutraukti veiklą kitose kūrybinėse srityse ir tapome prekės ženklų ir pakuočių dizaino kūrybine agentūra.
– Kuo išskirtinis yra maisto pakuočių dizainas?
– Iš esmės pats pakuočių dizainas yra viena sudėtingiausių sričių, kuri apima kur kas daugiau nei tik estetiką ar grožį, kaip dažniausiai manoma. Pakuočių dizainas – tai galybė sprendimų, pradedant nuo pakavimo greičio, kaštų ar mašinų, kurios naudojamos gamyboje ar pakavime, iki patogumo galutiniam vartotojui.
Maistas yra vienas iš svarbiausių mūsų gyvenimo elementų, į kurį visuomet žiūrime labai atsakingai, turime tam tikrus lūkesčius kiekvienos kategorijos produktams.
– Kokių specifinių žinių iš dizainerio reikalauja darbas su maisto produktais?
– Dažniausiai ant pakuotės matomi maisto produktai ar gaminiai neatrodo taip, kokie yra viduje, nes daugumą produktų nufotografuoti taip, kad jie būtų itin patrauklūs, yra sudėtinga. Iš techninės pusės šioje srityje dažnai praverčia retušavimo ar foto montažo įgūdžiai, kurie leidžia maisto produktus paversti patrauklesniais ir atrodyti skanesniais.
– Kaip skiriasi pakuotės priklausomai nuo to, ar jos skirtos Lietuvos, ar užsienio rinkai?
– Žmonių požiūris bei poreikiai yra pakankamai vienodi, tad esmė lieka tokia pati, tačiau tam tikri skirtumai egzistuoja. Skirtingų šalių žmonės tuos pačius ingredientus gali matyti kitaip: vieniems reikia ryškesnių pakuočių, kitiems labiau pastelinių, tačiau tai detalės, kurios yra specifinės kiekvienai valstybei ar regionui.
Jeigu palygintume skandinaviškas ir azijietiškas pakuotes, pamatytume akivaizdžius skirtumus, bet esminiai dizaino principai jose bus panašūs.
– Kaip manote, kokia yra maisto pakuočių ateitis?
– Ilgainiui ateitį prognozuoti yra sunku, nes visuomet turime keletą tendencijų, kurios juda skirtingomis kryptimis. Vienas arbatos gamintojas gali kiekvieną arbatos maišelį pakuoti į papildomą maišelį, juos sudėti į metalinę dėžutę, taip siekdamas prabangos ir kokybės įspūdžio, tuo tarpu kitas gamintojas gali pasirinkti ekologišką sprendimą ir sveriamą arbatą parduoti daugkartinėje dėžutėje su savo prekės ženklu.
Ateityje matau dvi kryptis – tvarumo ir patogumo. Pakuotės tampa didžiule problema, nes vis daugiau greito vartojimo ir mažesnių pakuočių jas panaudojus virsta šiukšlėmis. Prognozuojama, kad 2020-aisiais pasaulinė pakuočių rinka pasieks 1 trilijoną JAV dolerių, tad galite paskaičiuoti kiek bus išleidžiama pakuotei, galiausiai virstančiai šiukšlėmis.
Patogumas tampa vis svarbesnis – skubančioje visuomenėje skaičiuojame kiekvieną minutę ir norime kuo didesnio komforto. Šiandien dauguma maisto produktų pasižymi "nepatogiomis" pakuotėmis, pavyzdžiui, cukraus pakuotė, ją įkirpus, dažnai įplyšta, galiausiai tenka gaišti laiką jos sandarinimui.