Design Thursday #33
Social Design: from cooperation to community development

Simonas Tarvydas · Gaudutė Žilytė · Giedrė Ambrulaitienė

cycle: Product Design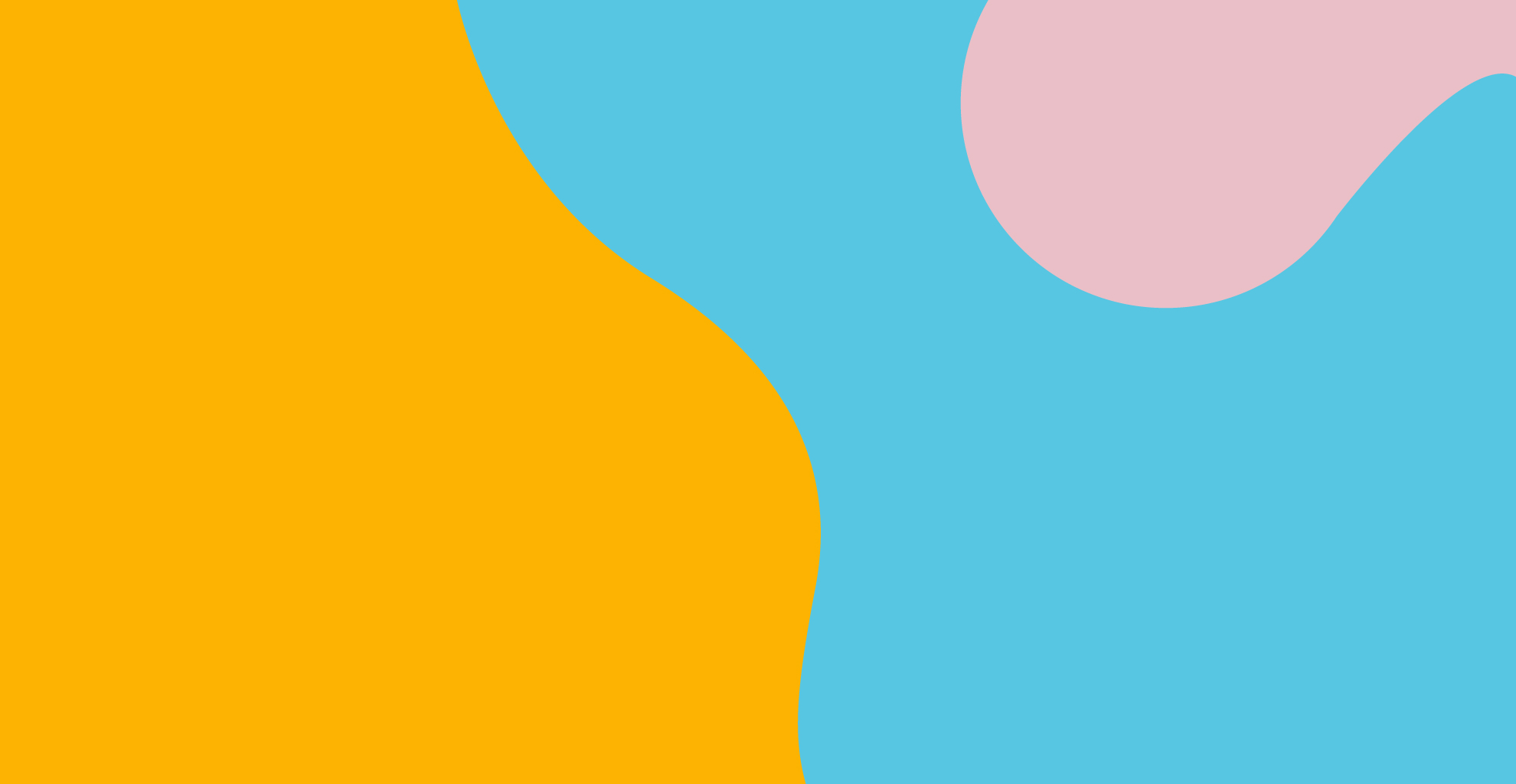 Social Design acknowledges the designer's role and responsibility to the society. This branch of Design sees the designing process as a way to solve the problems which exist in our society by developing solutions applicable for all. Therefore, social design or Design for All is a way for the designer to actively participate and contribute to the well-being of all members of the society.
-----------------------
Socialinis dizainas atsižvelgia į dizaino kūrėjo rolę ir atsakomybę visuomenei. Ši dizaino rūšis mato dizainą kaip procesą, kuris gali išspręsti visuomenėje egzistuojančias problemas, sukurdamas sprendimus pritaikomus visiems. Taigi, socialinis dizainas arba dizainas visiems yra būdas dizaino kūrėjui aktyviai įsitraukti ir prisidėti prie visų visuomenės narių gerovės.
The guest speaker of the event Simonas Tarvydas graduated the National M.K Čiurlionis School of Art where he studied to be a painter and owns a diploma of painting which he received at Vilnius Academy of Arts. Since 1994 Simonas was a member of an artist group called the APG (Academic Preparation Group). He has organized dozens of national and international exhibitions. Simonas contributed to the foundation of the Department of Photos and Videos (later named Interdisciplinary Arts) at the Vilnius Academy of Arts. Worked for over 12 years as an art and creative director at advertising and marketing agencies. In 2017, he initiated the establishment of the Eco-Design Association EKODA. He is currently the head of INDI and a Product Designer. Simonas teaches aesthetics and ecology of sustainable interiors at the Interior Design Department of Vilnius Design College.
-------------------------
Šio renginio pašnekovas Simonas Tarvydas baigė M.K. Čiurlionio vidurinę meno mokyklą tapybos specialybę. Vilniaus dailės akademijoje įgijo tapytojo diplomą. Nuo 1994m. veikė kaip menininkų grupės APG (Akademinio pasiruošimo grupė) narys. Surengė ne vieną dešimtį nacionalinių ir tarptautinių parodų. Vilniaus dailės akademijoje prisidėjo kuriant Foto ir Video (Vėliau tarpdisciplininių menų) katedrą. Virš 12 m. dirbo reklamos ir rinkodaros agentūrose meno ir kūrybos vadovu. 2014m. įkūrė iki šiol sėkmingai veikiančią tvaraus dizaino studiją INDI. 2017m. Inicijavo Ekologinio dizaino asociacijos EKODA įkūrimą. Šiuo metu yra INDI vadovas ir produktų dizaineris. Dėsto tvaraus interjero estetiką ir ekologiją Vilniaus Dizaino Kolegijos interjero katedroje.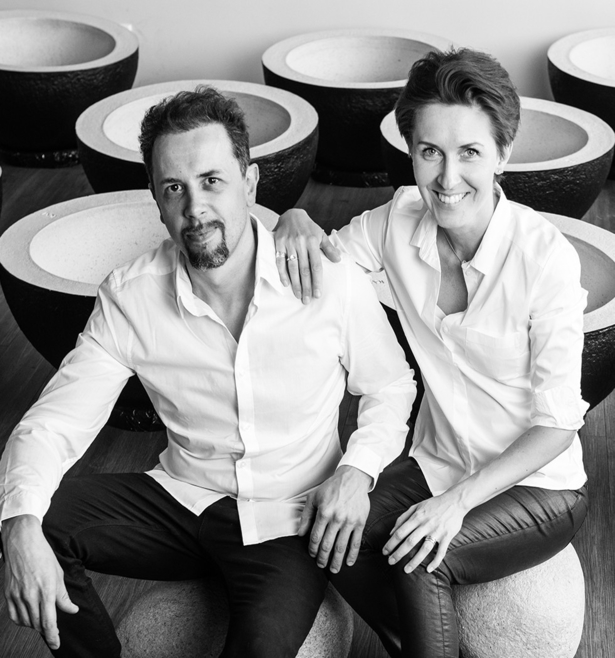 Another speaker of this event Gaudutė Žilytė graduated the National M.K Čiurlionis School of Art where she studied design. Later she continued her studies at Vilnius Academy of Arts and in 2019 received a Bachelor degree in Design. Her Diploma work – a bedside furniture Lula was nominated for the Young Designer Prize competition. During her studies with the Erasmus + exchange program, she went to the Icelandic Academy of Arts (LHI) where she studied design for half a year. Gaudutė created a furniture chair REDOT and a bench COMB that have been noticed by foreign media. Designboom, Yanko Design, Contemporarist, Design Milk wrote about them. In 2016, the door knob called BRIM which Gaudutė created during ther study years won a competition organized by VDA and Baltica. In 2017 and 2018 she won the Dalia Bugailiškytė Prize. In 2018 Gaudutė did an internship at the INDI studio, where she worked with Simonas Tarvydas to create a Moku toy. This project received the Good Design Award, 2nd place in the Social Design category. Since 2018, Gaudutė has been actively contributing to the projects of EKODA. In 2020 he became the director of EKODA.
-------------------------------
Kita šio renginio pašnekovė Gaudutė Žilytė baigė dizaino specialybę Nacionalinėje M.K Čiurlionio menų mokykloje. Vėliau tęsė studijas Vilniaus dailės akademijoje ir 2019 metais apsigynė dizaino bakalauro diplomą. Diplominis darbas – pogulio baldai Lulos buvo nominuotos Jaunojo dizainerio prizo konkurse. Studijų metu su mainų Erasmus+ programa buvo išvykusi į Islandijos menų akademiją (LHI), kur pusę metų studijavo dizainą. Sukurti baldai, krėslas REDOT ir suoliukas COMB, buvo pastebėti užsienio žiniasklaidos. Apie juos rašė Designboom, Yanko Design, Contemporarist, Design Milk. 2016 m. su studijų metu sukurta durų rankena BRIM laimėjo VDA ir įmonės Baltica organizuojamą konkursą. 2017 ir 2018 metais laimėjo Dalios Bugailiškytės premiją. 2018 m. Atliko praktiką studijoje INDI, kurios metu kartu su Simonu Tarvydu sukūrė Moku žaislą. Šis projektas gavo Gero Dizaino apdovanojimą, 2 vietą socialinio dizaino kategorijoje. Nuo 2018 metų Gaudutė aktyviai prisideda prie Ekologinio dizaino asociacijos EKODA projektų organizavimo. 2020 metais tapo EKODOS direktore.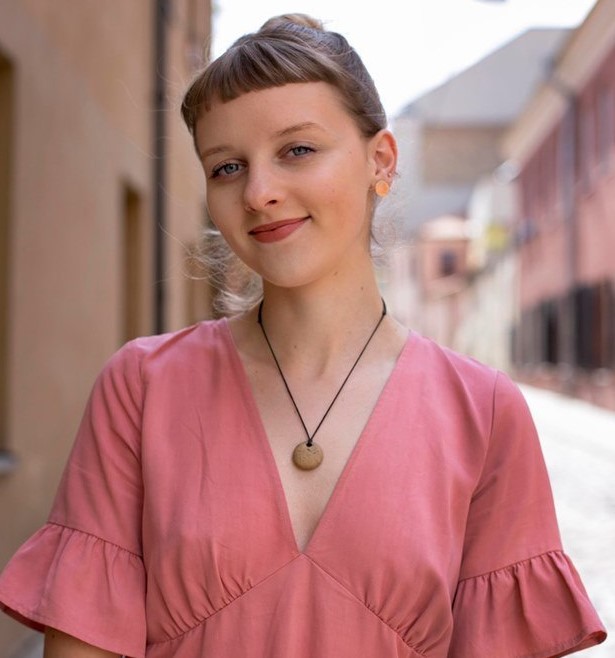 Another guest speaker of this event dr. Giedrė Ambrulaitienė graduated her Bachelor studies in the field of Psychology at Vytautas Magnus University in 2007. In 2009, she finished her Master studies in the field of Clinical Psychology at Vilnius University where she later started her PhD studies in the department of Psychology in 2011. Starting from 2013, dr. Giedrė Ambrulaitienė continued her post PhD studies in the program of Individual Psychology, Psychotherapy and Analysis which are approved by the council of the Institute of Alfred Adler in Munich. In 2015 she became a lecturer at Vilnius University and is also a psychologist in the Lithuanian Military.
------------------------
Dar viena šio renginio pašnekovė dr. Giedrė Ambrulaitenė 2007 m. baigė Psichologijos bakalauro studijas VDU, 2009 m. baigė klinikinės psichologijos magistro studijas VU, kur nuo 2011 m. tapo psichologijos katedros doktorante. Nuo 2013 m. tęsė Individualiosios psichologijos, psichoterapijos ir analizės programos studijas, kurias patvirtino Miuncheno A. Adlerio instituto psichoterapijos ir analizės programos taryba. Nuo 2015 m. dirba dėstytoja Vilniaus universitete. Taip pat yra Lietuvos kariuomenės karo psichologijos skyriaus psichologė.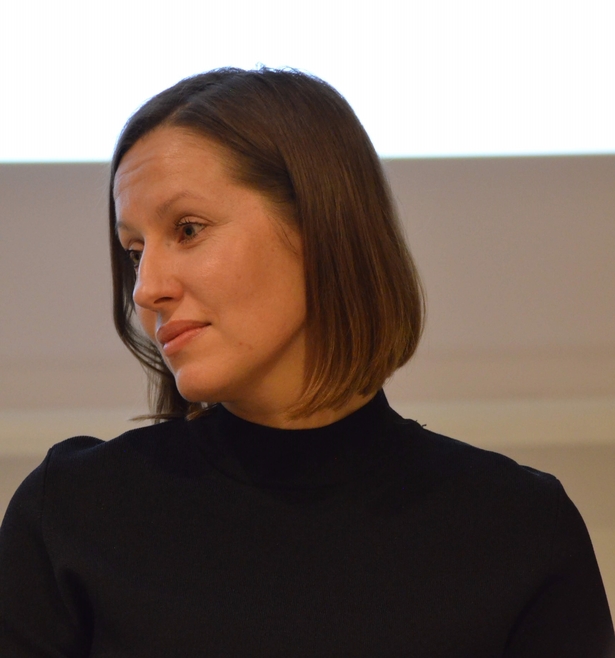 INDI is a Lithuanian brand which is special for its stable design. The company creates its products with the usage of a unique recycled paper technology called REPAPER. That is why the production is eco-friendly. The interior elements from the INDI REPAPER line can be recycled and reused for the creation of other designs. In this way, an unbreakable chain of creation and production is created which develops progressive ideas of modern design. The design of INDI has won the national award of "The Good Design" two years in a row.
--------------------------
INDI yra lietuviškas ženklas, kuris pasižymi tvariu dizainu. Šios įmonės gaminami objektai pagaminami naudojant unikalią REPAPER perdirbto popieriaus technologiją, todėl jie yra draugiški aplinkai. INDI REPAPER linijos interjero elementai gali būti perdirbami ir naudojami kaip žaliava naujiems dizainams. Taip puoselėjamas nenutrūkstantis kūrybos ir gamybos ratas, kuris puoselėja progresyvias šiuolaikinio dizaino idėjas. INDI dizainas ne vieną kartą įvertintas nacionaliniais "Gero dizaino" apdovanojimais.
MOKU is an educational toy designed to stimulate pre-school children who have autism spectrum disorder (ASD) or down syndrome (DS or DNS). After attempting to help children in their earliest stages of development, it was discovered that sound and multifunctional features have the most positive effect and thus, this toy was created. The needs of these children were examined by working with specialists and their parents; hence the toy is fitted with acoustic elements that develop retroactive emotional reactions. The multifunctional features help the child maintain full attention on the activity for an extended period of time as well as train his/her motor skills.
-----------------
MOKU yra edukacinis žaislas, skirtas lavinti mažamečius vaikus turinčius autizmo spektro sutrikimą ar dauno sindromą. Šio žaislo idėja gimė siekiant garso ir daugiafunkcinio panaudojimo dėka maksimaliai padėti vaikams ankstyvosios raidos etape. Atlikus poreikių analizę ir tariantis su specialistais ir vaikų tėvais į žaislą įdiegti akustiniai sprendimai lavinantys atgalinę emocinę reakciją ir daugiafunkcines savybes, kurios padeda maksimaliai ilgą laiką koncentruoti vaiko dėmesį į užsiėmimą, lavinantį motoriką.